Administration and Committees
Head of Department
Antonis Argyros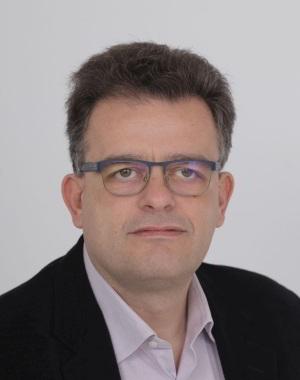 He received his PhD in 1996 from the Computer Science Department, University of Crete. He has been a postdoctoral research at the Royal Institute of Technology (KTH), in Stockholm, Sweden. His research interests include the areas of computer vision and pattern recognition with emphasis on 3D reconstruction, motion perception and tracking, analysis of the geometry and motion of the human body as well as human action and gesture recognition based on visual information. He is also interested in applications of computer vision in the fields of robotics and smart environments.

argyros AT csd DOT uoc DOT gr
Show email

http://www.csd.uoc.gr/~argyros
Associate Head
Yannis Tzitzikas

He received his PhD in 2002 from the University of Crete, Greece. He was postdoctoral researcher at the University of Namur (Belgium) and ERCIM postdoctoral fellow at ISTI-CNR (Pisa, Italy) and at VTT Technical Research Centre of Finland. His research interests are in the broader areas of Information Indexing, Retrieval and Exploration, and Semantic Data Management with emphasis on Knowledge Evolution.

tzitzik AT csd DOT uoc DOT gr
Show email

http://www.ics.forth.gr/~tzitzik/
Registrar
Rena Kalaitzaki

Head of the Secretariat of the Computer Science Department

rena AT csd DOT uoc DOT gr
Show email
Committees of the Department