Kostas Magoutis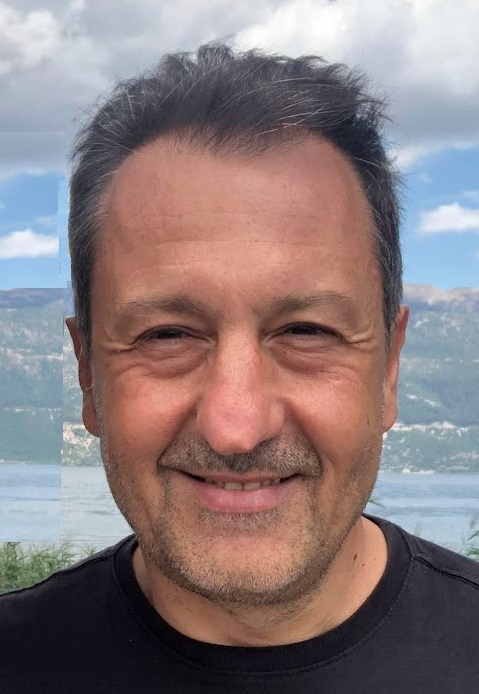 Associate Professor
Computer Science Department
University of Crete


Information for prospective MSc/PhD students: The University of Crete postgraduate programs in Computer Science invite applications from exceptional candidates twice a year (deadlines March 31 and October 31).

My research interests revolve around the following areas:
Distributed computer systems
Scalable data stream processing & event-based systems, Internet of Things (IoT)
Quantum-enhanced computing systems
Cloud computing, lifecycle management of multi-cloud applications
Distributed service management
Read more about my research

This is a partial list of projects I have participated in over the years:

Further information about my publications is also available online at DBLP and Google Scholar.

I have also authored a number of patents.

I consider myself fortunate to collaborate or have collaborated with the following outstanding students
Giorgos Kelantonakis, BSc (2021), MSc candidate
Alexandros Angourakis, MSc candidate
Stefanos Kalogerakis, MSc (2023)
Fallia Kourou, MSc (2023)
Nikos Papadakis, MSc (2022)
Stratos Ntallaris, MSc (2022)
Antonis Papaioannou, PhD (2021)
Margianna Bofili-Arvaniti, MSc (2021)
Giorgos Amiridis, BSc (2021)
Aris Chronarakis, MSc (2019)
Konstantinos Nakas, BSc (2019)
Panagiotis Goutis, BSc (2019)
Theopisti Kokoviadou, BSc (2019)
Ilias Haldeakis, BSc (2019)
Sotiris Lemousias, BSc (2019)
Michalis Sotiriou, MSc (2019)
Dimitris Valekardas, MSc (2018)
Giorgos Mitaros, BSc (2018)
Nikos Zois, BSc (2018)
Thomas Dimos, BSc (2018)
Eudoxos Bekas, MSc (2017)
Eirini Micheli, PhD work (2015-2017)
Orfeas-Ioannis Zafeiris, BSc (2017)
Polydoros Argyrokastritis, BSc (2017)
Giorgos Gremis, BSc (2017)
Nikolaos Patikas, BSc (2016)
I am an Associate Professor at the Computer Science Department, University of Crete and collaborating researcher with FORTH-ICS in Heraklion, Greece. Previously I was an Assistant Professor with the Department of Computer Science and Engineering at the University of Ioannina (2014-2019, tenured 2017), a Research Staff Member at the IBM T. J. Watson Research Center in Hawthorne, NY (2003-2009) and taught at Columbia University, NY (2004). Before that I was a graduate student at Harvard where I received my Ph.D. in 2003.
I can be contacted via email (use my last name) at csd.uoc.gr (professional) or gmail.com (personal).
My postal mail address:

Kostas Magoutis
Room H-311
Computer Science Department
University of Crete
Heraklion GR-70013
Greece.