Bibliography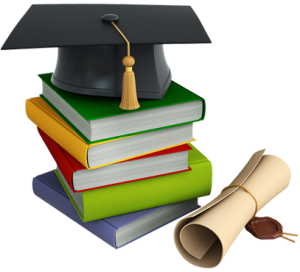 Speech Processing
T. Quatieri, Discrete-Time Speech Signal Processing: Principles and Practice, Prentice Hall, 2001.
(Ασκήσεις MATLAB: tar.gz)
L. Rabiner, R. Schafer, Theory and Applications of Digital Speech Processing, Prentice Hall, 1st edition, 2010.
X. Huang, Spoken Language Processing: A guide to Theory, Algorithm and System Development, Pearson, 2001.
D. Jurafski, Speech and Language Processing, 2nd edition, Prentice Hall, 2008
F. Jelinek, Statistical Methods for Speech Recognition, MIT Press, 1998.
C. Manning, H. Schutze, Foundations of Statistical Natural Language Processing, The MIT Press, 1999.
I. McLoughlin, Applied Speech and Audio Processing: with MATLAB examples, Cambridge Univ. Press, 2009.
J. Deller, J. Hansen, J. Proakis, Discrete-Time Processing of Speech Signals, Wiley-IEEE Press, 1999.
M. Schroeder, Computer Speech : Recognition, Compression, Synthesis, Springer Verlag, 1999.
B. Gold, N. Morgan, D. Ellis, Speech & Audio Signal Processing: Processing and Perception of Speech and Music, Wiley, 2011.
Signals & Systems
A. Openheim, R. Schafer, "Discrete-Time Signal Processing", 3rd ed. Prentice Hall, 2009.
A. Openheim, A. Wilsky, "Signals and Systems", 2nd ed. Prentice Hall 1996.
S. Haykin, "Signals and Systems", 2nd ed. Wiley, 2002.
B.P. Lathi, "Linear Systems & Signals", 2nd ed. Oxford University Press, 2004.
Probability & Random signals
A. Papoulis, "Probability, Random Variables and Stohastic Processes" McGraw Hill 4th ed. 2001.
D.P.Bertsekas, J.N.Tsitsiklis "Introduction to probability", Athena Scientific, 2002.
...and the on-line stuff